Not everyone has a laptop and not everyone has a Desktop PC with a Webcam. Now a days, not having a camera/webcamera is a big deal. Attending Skype Calls, Facebook Live streams and many other applications and website demands you to have a webcam.
When I say a webcam , its just a camera which can stream you over internet, hence the name 'web camera' aka webcam.
So, here I am going to tell you about a simple application that I have tried and tested to make your mobile phone as webcam and save money.
As I am talking about Skype video call, I think I should call this post of mine as "
How to use Mobile phone as a webcam for Skype
"
IP WEBCAM
This one is simple and elegant application which you can install on your android phone from the Play Store.
IP Webcam turns your phone into a network camera with multiple viewing options. View your camera on any platform with VLC player or web browser. Stream video inside WiFi network without internet access.
Features include:
• Video upload to Dropbox, SFTP, FTP and Email using Filoader plugin
• Several web renderers to choose from: Flash, Javascript or built-in
• Video recording in WebM, MOV, MKV or MPEG4 (on Android 4.1+)
• Audio streaming in wav, opus and AAC (AAC requires Android 4.1+)
• Motion detection with sound trigger, Tasker integration.
• Date, time and battery level video overlay.
• Sensor data acquisition with online web graphing.
• Videochat support (video stream only for Windows and Linux via an universal MJPEG video streaming driver)
• Cloud push notifications on motion and sound, cloud recording for motion-triggered records, online video broadcasting powered by Ivideon.
• Extensive baby and pet monitor features: night vision, motion detection, sound detection.
Here is the
link
for IP WEBCAM. Install the app on your smartphone and Launch it.
There are plenty of things which are there in the mobile app, which you dont need to worry about.
Next Step is to Download the configuration software.Download from
https://ip-webcam.appspot.com/
After installing the PC app and launching it, below screen will be shown
Click on Auto Detect.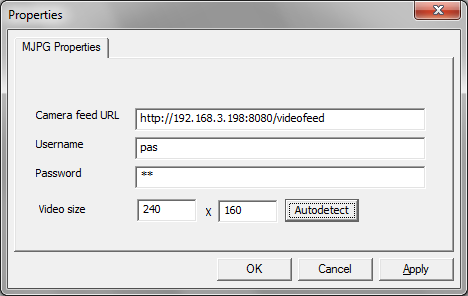 If everything works fine, the camera will be available in Windows software. If something is wrong, please check your firewall rules and your network by visiting your network camera in a web browser.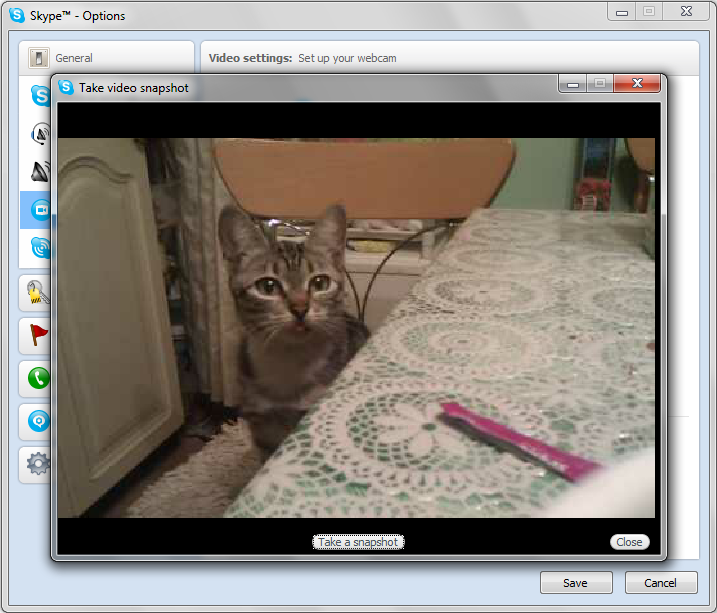 Try restarting your PC if it does not work.
After restart, launch any application
say Skype and you can then configure your skype with the IP Cam.
In Skype, Go to Tools - Options - Video Settings .
Here You need to choose, MJPEG Camera
And Baam!!! all done.
You can see your pretty cat over your PC by using your phone.
In the similar way, you can config any Streaming application . You just need to use MJPEG camera as a webcam source.